Open Draped Cardigan in Coral
Regular price
Sale price
$27.99 USD
Unit price
per
Open Draped Cardigan in Coral
Whether you need a light layer for an evening out or something for the office this cardigan is sure to be perfect! Lightweight, stretchy, and effortless. 
Made in the USA!  
95% Rayon / 5% Spandex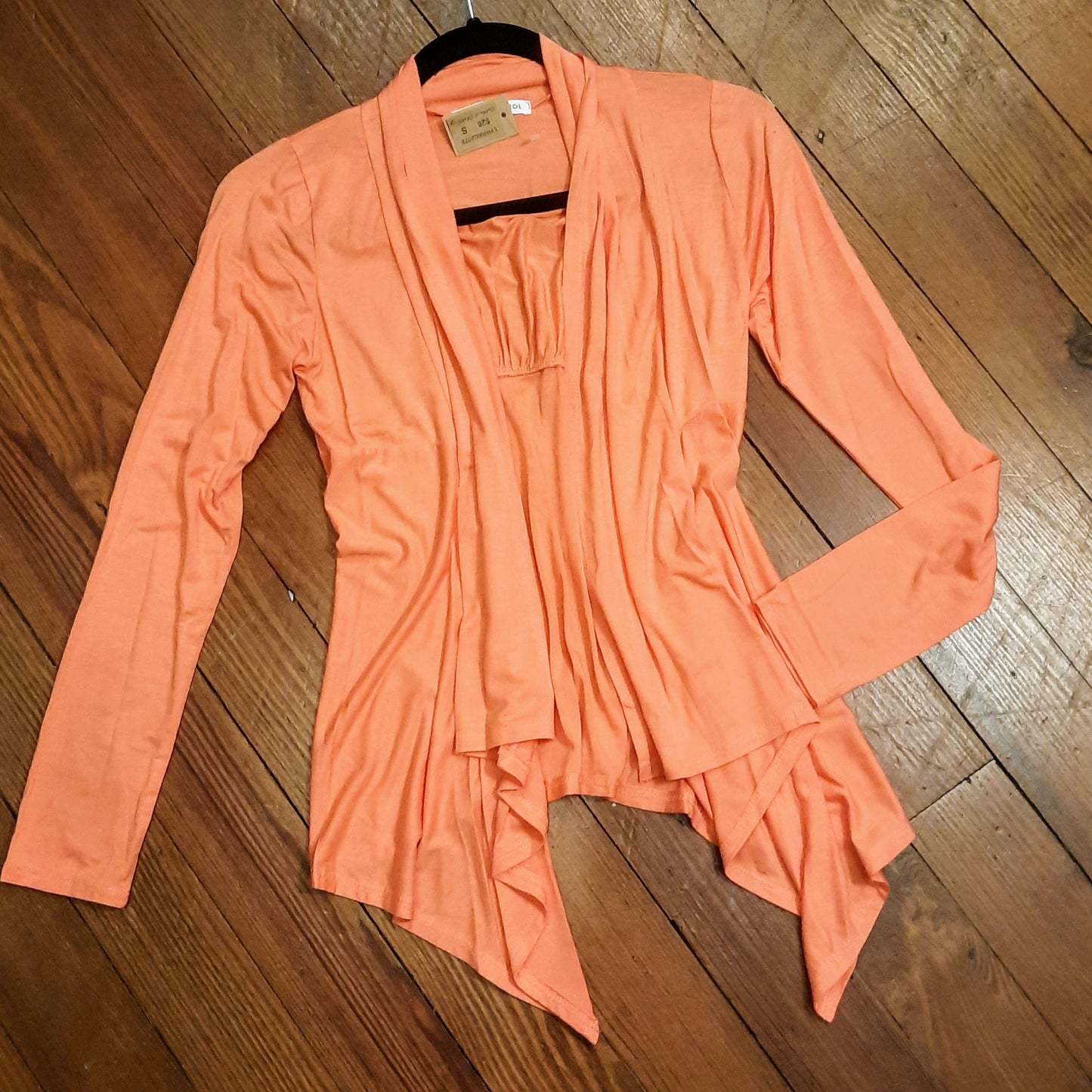 I DON'T want this to be published, but I couldn't have been more disappointed. It was nothing like how it appeared in the ad. The color wasn't even close, and it was horribly crumpled and wrinkled. I don't know what else to say. I'm honestly stunned that it would be shipped in that condition. In the ad it looked very sleek and softly feminine and gave the appearance of being a silky, flowy fabric. But it wasn't. I don't know how to get it to look even half as good as in the ad. I can't iron it because the knit type fabric is too thin. I don't know if washing it and letting hang to dry would help or not, but seriously, none of those things should be needed in order to wear a brand new garment.